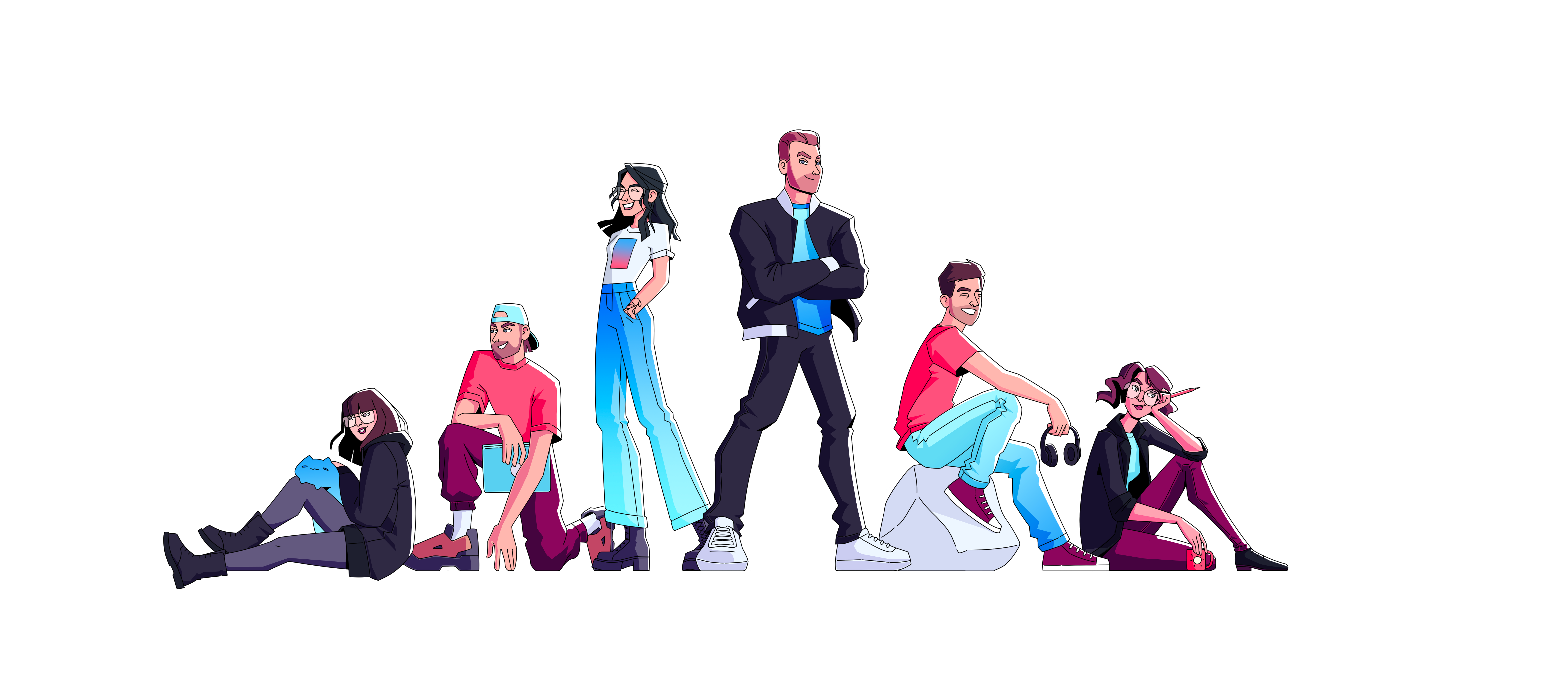 Team
Without our team, there's only this empty, but awesome office located in creative hotspot De Gruyterfabriek. Luckily, we love to play around in our office since our jobs are a one-on-one match with our creative addiction. Plus, we're always able to challenge and fool around with our Playground projects.
These experimental Playground projects are the core of BEWYRD. They give us the opportunity to grow, the possibility to try and fail, and make sure we're able to use inventive skills with new approaches for our collaborative partner-projects. We don't mind the shape or size of these projects, or whether it's in the field of advertising, music or innovative concepts as long as we can create something new.
BEWYRD is a solid creative team, but our individual differences couldn't be more diverse. One fancies absurd extravagance and creative conversations, the other loves structure and framework with our collaborators, while a third absorbs all creative chaos, quietly steps back, and returns with one hell of a meme illustration. These individual strengths allow us to accelerate. Please meet BEWYRD!
Ah! And although it's great to have our colleagues in the building, we also love the variety of thoughts, cultures, and influences. That means our team might be all over the place. This can be due to several different reasons, sometimes the team needs some remote inspiration, others try to avoid traffic jams or for some, it just would be quite a bike ride in the morning from Brisbane/Warsaw/Sao Paulo/Heraklion/Ljubljana.