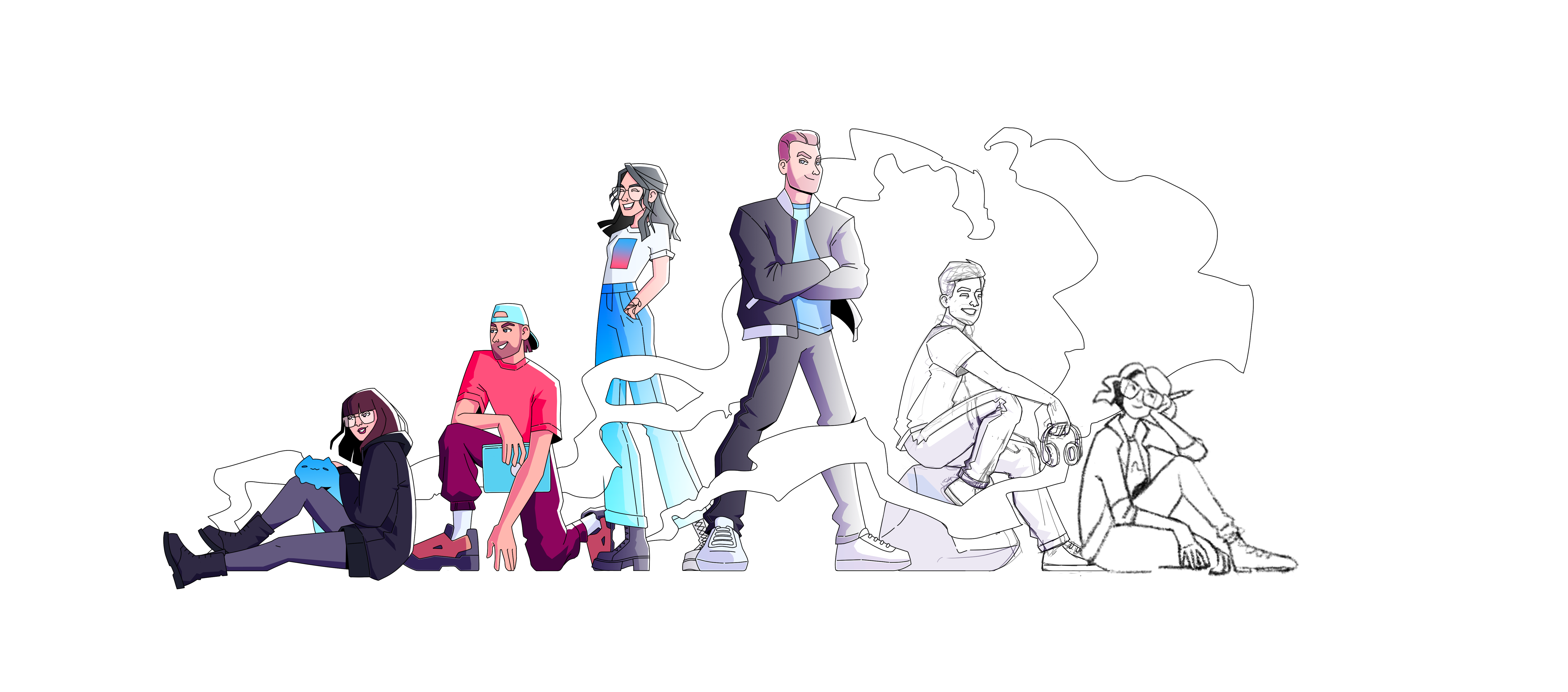 Careers
ABOUT
BEWYRD is a Netherlands-based animation studio founded in 2017 by Marcel Sterk. The studio differentiates itself through its specific and contemporary illustrative style and (motion) design, arising from talent appreciation, a healthy dose of courage, and the mandatory Playground experiments. They're still a youngster in the field, and the goal is to always stand out from the crowd by creating something worth creating.
BEWYRD
The BEWYRD legitimacy is contrived through the differences between people. We embrace the diversity and inclusion of ideas, opinions, and all kinds of people. We are what we create, and we love what we are. BEWYRD is only as good as our open-minded conversations, thoughts, and legacy. BEWYRD is an equal opportunities employer and as a team, we value and help each other. Please look around and get in touch if you'd like to join!
TEAM
Although our small team has a wealth of experience, we're still hungry to travel to the unknown. Coming from traditional animation studios, the music and festival scene, and the tech world, the BEWYRD team always has an eye for futuristic or rather precisely historic quirks and blossoms, inside and outside the field. Imagination and try-outs are adored, both individually and through team-efforts.
FREELANCE
We love our in-house team, but also admire our freelance team members. They're not working for us on a project basis: we consider them part of the team. Having said that, we're always looking for exceptional talent, also on a freelance basis. Please drop us a line with your portfolio at jobs@bewyrd.com or scroll down!
INTERNSHIPS
You are the future. For yourself, for the creative world, for us. If you're as eager and dedicated as we are, make sure to follow our socials and website. Twice a year we offer experience opportunities to play and learn, to create and try out, to fail and succeed, to be part of the BEWYRD-team. Check the module below for current openings and don't forget to share your own creations!